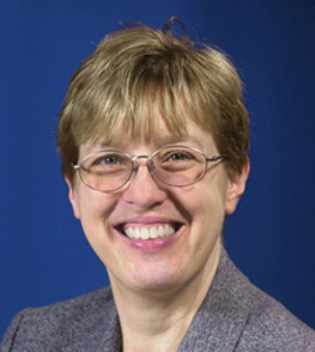 5216 Scott Hall
313-577-1550
313-577-5494 (fax)
Debra F. Skafar Ph.D.
Position Title
Associate Professor
Joint Appointments
Karmanos Cancer Institute
Areas of Interest
Endocrinology; estrogen receptor
Narrative Bio
Debra F. Skafar, Ph.D., earned her doctorate in Molecular Biology at Vanderbilt University and went on to do postdoctoral research in the Biophysics department of the University of Rochester in New York. Dr. Skafar's research interests are in the fundamental molecular mechanisms of action of the steroid hormone, estrogen, as well as the protein through which it carries out its biological activity, the estrogen receptor.
Laboratory Web Site
http://www.med.wayne.edu/physiology/facultyprofile/skafar/Skafar.html
Publications
 A list of Dr. Skafar's publicatons can be found at PubMed-Skafar
Post Graduate Training
1982-83 Worcester Foundation for Experimental Biology, Shrewsbury, MA
1983-87 University of Rochester, Rochester, NY, Department of Biophysics. Dr. Angelo C. Notides, Advisor
Category Information
Molecular actions of estrogens