Zhang lab wins award from AI technology and molecule supplier to support promising male contraceptive research
Wayne State University School of Medicine scientist Zhibing Zhang, M.D., Ph.D., has been selected to receive the Artificial Intelligence Molecular Screen Award from Atomwise.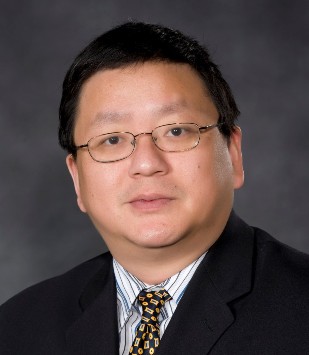 Atomwise contributes both AI technology and physical molecules to labs around the world.
"Atomwise Inc. is a leader in using Artificial Intelligence for drug screening and design. It is great honor for our team and Wayne State University to receive this award," Dr. Zhang said.
Dr. Zhang is an associate professor of Physiology, and of Obstetrics and Gynecology with the School of Medicine's C.S. Mott Center for Health and Human Development. He researches the process in which male germ cells proliferate and differentiate to produce spermatozoa.
"We discovered that interaction of two proteins -- meiosis expressed gene 1 (MEIG1) and parkin co-regulated gene (PACRG) -- is essential for normal sperm formation and male fertility. The two proteins form a complex in the manchette, a unique structure only present in male germ cells. We have identified the key amino acids that mediate interaction between the two proteins, and mutations in these key amino acids in mice resulted in spermatogenesis defects and male infertility," he said. "Interaction between the two proteins is conserved in human. Thus, we propose that small molecules that disrupt the interaction between the two proteins can likely be further developed into drugs for male-based contraceptives.
He and collaborator James Granneman, Ph.D., professor of Molecular Medicine and Genetics and of Internal Medicine, helped to establish an assay to examine MEIG1/PACRG interaction.
"Using this assay, we can test if the small molecules identified from the AIMS award block MEIG1/PACRG interaction," Dr. Zhang added.
The duo also received $150,000 from the nonprofit, private Male Contraceptive Initiative last May to aid in their work toward developing a novel form of male contraception.
The AIMS award program, started in 2017, is designed to support promising researchers with resources that will help advance their work. AIMS Awards target research focused on finding solutions for complex human and nonhuman health conditions. The award provides non-profit researchers with virtual screening and compounds for physical testing, and personal support from medicinal chemists and computational biologists at no cost. The goal of the program is to broaden the pool of scientists involved in the discovery of small molecules for the treatment and investigation of disease.
To date, Atomwise has funded five rounds of AIMS Awards, completing more 100 collaborative projects and accepting more 775 projects into the program.