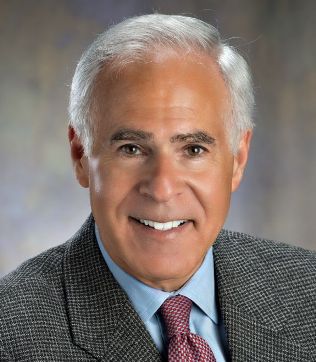 Barry Franklin, Ph.D.
Office Address
William Beaumont Hospital
Royal Oak, MI
Position Title
Professor & Director-Cardiac Rehabilitation & Exercise Labs
Areas of Interest
Cardiovascular and exercise physiology
Narrative Bio
Barry A. Franklin is Director of the Cardiac Rehabilitation Program and Exercise Laboratories, William Beaumont Hospital, Royal Oak, Michigan, and Professor of Physiology, Wayne State University, School of Medicine, Detroit, Michigan. He is the past Editor-in-Chief of the Journal of Cardiopulmonary Rehabilitation and Prevention and the American Journal of Medicine & Sports, and is a past president of the American Association of Cardiovascular and Pulmonary Rehabilitation (1988) and the American College of Sports Medicine (1999). Currently, he holds formal editorial board appointments with 15 different scientific and clinical journals, including the American Journal of Cardiology, Chest, Preventive Cardiology, Medicine and Science in Sports & Exercise, American Journal of Health Promotion, and the American Journal of Lifestyle Medicine. He is also the current chair of the American Heart Associations' Council on Nutrition, Physical Activity, and Metabolism. Dr. Franklin and his associates have studied the hemodynamic and cardiorespiratory responses to numerous occupational and leisure-time activities. Other areas of research interest include the primary and secondary prevention of heart disease and the risks associated with sporadic, high-intensity exercise. Dr. Franklin has written or edited more than 500 publications, including 375 papers, 77 book chapters, and 27 books.
Publications
A complete list of Dr. Franklin's publications can be found at PubMed-Franklin
Marquis Who's Who in America, Science & Engineering (2000-present)
Citation Award, American College of Sports Medicine (2002)
Glen V. Swengros Memorial, Leadership Award, National Associationfor Health and Fitness (2002)
Forest Dewey Dodrill Award for Excellence, Metropolitan Detroit Heart Ball, American Heart Association (2003)
Michael L. Pollock Excellence in Research Award, American Association (2004)
of Cardiovascular and Pulmonary Rehabilitation Award of Meritorious Achievement, American Heart Association, National (2006)
Volunteer Leadership ConferenceDistinguished Alumnus Award, Kent State University, School of Exercise, (2008)
Leisure & Sport Outstanding Medical Research Award: 'Seeker of the Truth' (2008)
Beaumont Hospital - Royal OakHonor Award, American College of Sports Medicine (2009)
Education
B.S. from Kent State University (Major: Health and Physical Education; Minor: Psychology)
M.S. from the University of Michigan (Major: Health and Physical Education with an emphasis in Applied Physiology)
Ph.D. from Pennsylvania State University (Major: Physiology; Minor: Health and Physical Education
Category Information
Cardiovascular Disease
Cardiovascular Rehabilitation