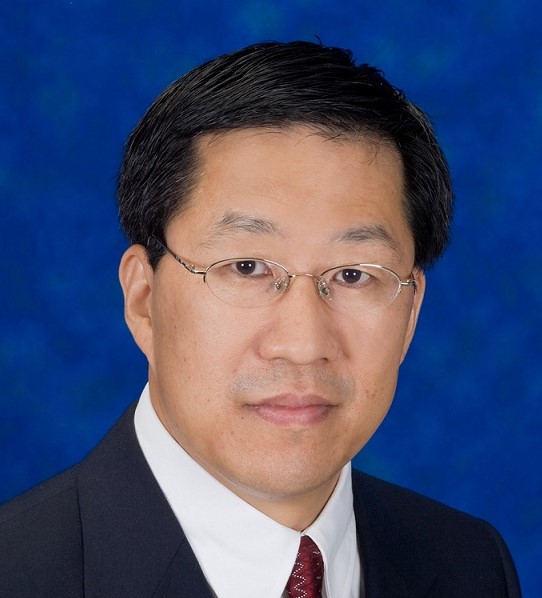 Jinsheng Zhang, Ph.D.
313-577-0066 (office); 313-577-0190 (lab)
Position Title
Professor of Otolaryngology; Research Educator track, full time
Associate Chair for Research
Director - Laboratory of Tinnitus and Auditory Neuroscience Research
Narrative Bio
Jinsheng Zhang received a Ph.D. degree in auditory neurophysiology at University of Fribourg in Switzerland in 1997. He is a tenured full Professor in the Department of Otolaryngology, School of Medicine and the Department of Communication Sciences & Disorders, College of Liberal Arts and Sciences, Wayne State University. He is the Vice Chair for Research and Research Director of the Department of Otolaryngology at Wayne State University School of Medicine. He is the director of the Laboratories of Tinnitus and Auditory Neuroscience Research. His research interests encompass neural mechanisms underlying noise- and blast-induced tinnitus, tinnitus-related traumatic brain injury, brain neuromodulation with sound, electrical stimulation, light and pharmacological agents to treat tinnitus and related neurological disorders, multi-structure electrophysiological recordings, cross-modality neural plasticity, and auditory prostheses. Over the years, he has served as principal investigator on NIH-, DOD-, NSF-, and private agencies-funded projects, and has nearly 90 publications, holds 3 patents, and has trained nearly 50 residents, postdocs, Ph.D. students and other trainees. He was invited to speak at several international tinnitus conferences including Asian-Pacific International Tinnitus Symposium, International Tinnitus Seminar, Tinnitus Research Initiative International Meeting, International Association of Physician in Audiology, and DOD International Tinnitus Conference. He serves as reviewers for a number of scientific journals, as well as federal, international and private funding agencies. He also serves as Associate Editor of JMIHI, Journal of Medical Imaging and Health Informatics, guest associate editor of the Journal of American Audiology, board officer of the Lions Hearing Center of Michigan, Scientific advisory committee of the XIth International Tinnitus Seminars in Berlin, and the Scientific Research Advisory Committee of the American Tinnitus Association. He served as the Chair of the Scientific Advisory Committee (consisting of international tinnitus experts) of the American Tinnitus Association. He also organized a special issue on tinnitus, with contributions from experts around the world. This issue appears in the journal Frontiers in Neurology. He is currently serving on the Board of the American Tinnitus Association. He and Dr. Grant Searchfield are editing a volume: The Behavioral Neuroscience of Tinnitus, published by Springer.
In teaching, Dr. Zhang offers two courses each year, which are Anatomy and Physiology of the Auditory System (AUD 6400), & Psychoacoustics (AUD 7410) in the Department of Communication Sciences and Disorders. He also teaches basic science courses for residents and fellows in the Department of Otolaryngology. He participates in teaching Advanced Neurophysiology (PSL 7660) offered to Ph.D. students in the School of Medicine.
To view Dr. Zhang's full profile, please visit: https://otolaryngology.med.wayne.edu/profile/ab5673