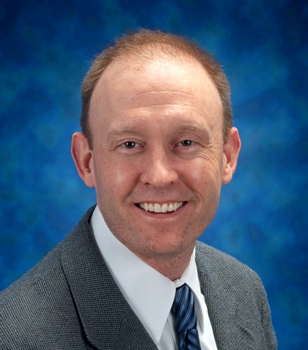 Patrick Mueller, Ph.D.
313-577-1559
313-577-5494 (fax)
Office Address
5263 Scott Hall
Position Title
Associate Professor
Areas of Interest
Neurohumoral control of the circulation, cardiovascular deconditioning, exercise training
Narrative Bio
The goal of the research in my laboratory is to learn more about how the brain controls the heart and blood vessels and therefore, its role in determining arterial blood pressure and organ blood flow. In particular, I am interested in how the brain adapts its control of the cardiovascular system to various physiological and pathophysiological states. Currently, he is examining how levels of physical activity contribute to alterations in neurohumoral control of circulation. In a recent study published by the Journal of Comparative Neurology and covered by The New York Times, he and his collaborators found that inactivity can change the structure and function of the a brain region involved in blood pressure regulation.
Dr. Mueller will consider new MS and PhD students in is lab for the 2022-23 academic year.
Publications
A complete list of Dr. Mueller's publications can be found at PubMed-Mueller
Post Graduate Training
1995-97 Postdoctoral Fellow, Mentor: Philip S. Clifford, Ph.D.; Department of Anesthesiology, Medical College of Wisconsin
1997-01 Postdoctoral Fellow, Mentor: Eileen M. Hasser, Ph.D.; Department of Veterinary Biomedical Sciences,  Univ. Missouri-Columbia
Category Information
Neural control of the circulation - effects of activity and inactivity on neural pathways in the brainstem